Manage all of your repairs at your shop systematically, this module works best for mobile shops, computer shops, and electronic shops, you can also use it for garages and many more. We have integrated SMS, email and whatsapp notification for every change in status on the repair, so customers will get notified when you change the repair status.
Your customer can also check the repair status from pos.kbclouderp.com/repair-status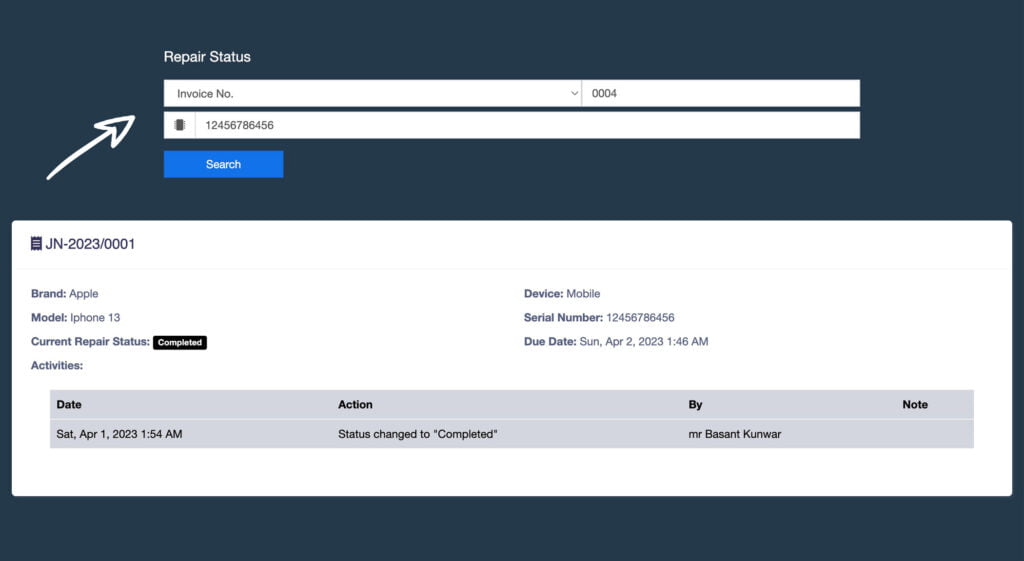 We claim It is one of the Best Repair Shop Management Software in Nepal because, in our repair module, we have everything to offer for most types of businesses.
This module helps with complete repair service management of all types of goods like Vehicles, Cellphones, Computers, Desktops, Tablets, Television, watches, Wireless devices, Printers, Electronic instruments, and many more similar devices you can imagine!
Check out all the features listed below to know more about our advanced repair module so you can use more efficiently depending on your business need.
You can see all the listed job sheets on the job sheet tab with details like service type, status, customer details, device model, estimated cost, due date, and more.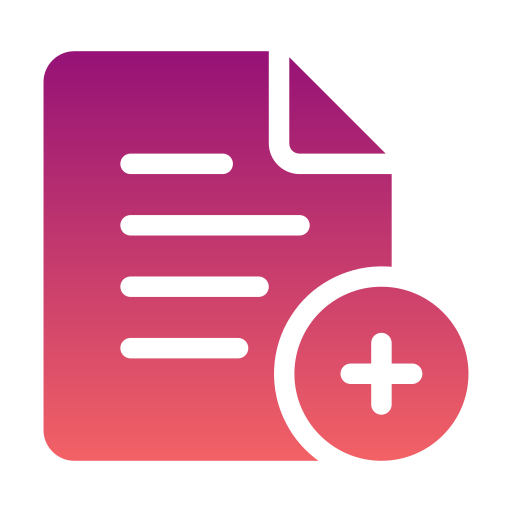 This is where you create your job sheet for any repair that the customer wants to make, you have to fill in all the necessary details and save the details then the customer will get a notice through email or sms.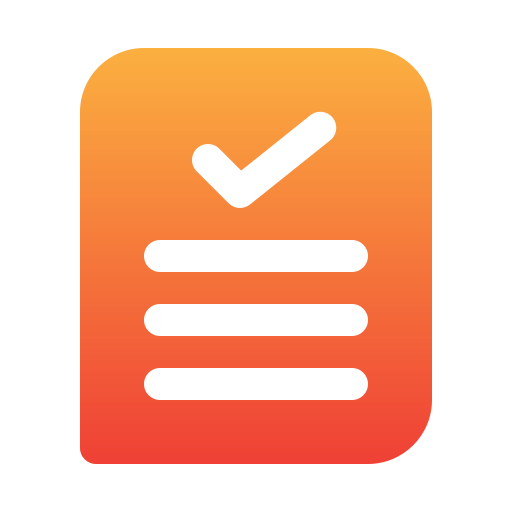 Check all the pending and completed invoice lists. You can print repair invoices here and also send sales notifications along with new orders.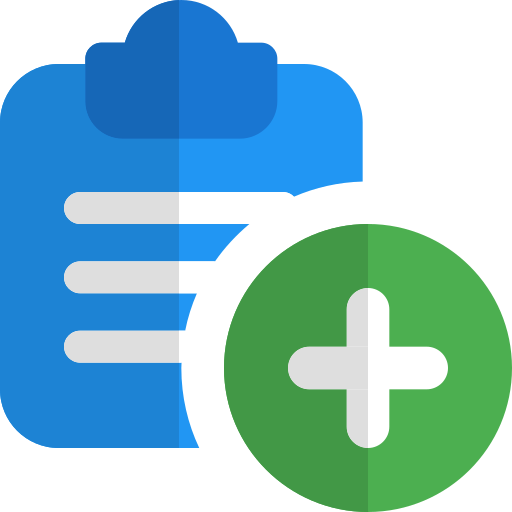 Adding invoice in the advance POS repair screen. Just like selling a product you can sell your repaired product or service from here, just with some special tweaks.
You can list out all the brands of your repairing products, and also add a note you need to remember anything about that brand and use refer to it later on while doing service repair. These brands are basically the product brands that you can use while listing products and for repair module as well.
On the repair setting tab, you can set up different types of status levels like, start, process, and completed, list devices, and device models, walkthrough repair setting, and lastly job sheet PDF & label setting about how you wanna take out invoice and label prints.
Let's see how you can use this module to manage all of your factories or any of your sells and repair businesses in our system.
To accept the device for repair from a customer, a job sheet is created. A job sheet contains all information related to a particular repair job. The job Sheet is a page of instructions to help the technician in performing the repair.
To add a new job sheet:
Select Business Location, customer
Service type: carry-in, pickup, or on-site. With pickup or onsite, the address has to be entered
Select the Brand, Device, and Device Model, based on this a pre-repair checklist will be shown.
Enter the serial number or IMEI, Password/Pattern Lock
Product Configuration, Reported problem and condition of the product can be selected or new can be entered. You can pre-define some of this for selection as described in the next section.
Similarly, you can select other fields.
Assign Operator/Technician: The operator & Technician our service staff. To Create service staff in add/edit role give the  permission.
Device Model & Management

Manage all of your devices and device models. You can list out all the available device models in your store or mostly used by your customers.
Add the devices you repair with the device name and description.
Add all models for each device. By enter model name, selecting brand(optional), selecting device(optional)
Repair Checklist: Add Pipe (  |  ) separated checklist which can be used for quickly checking when accepting the device for repair.
NOTE: Sometimes maintaining a model can be difficult in that case add a model called Others which can be selected in the job sheet.
Default Job Sheet Status: Default status will be pre-selected in add job sheet.
Job sheet number prefix: Prefix for Job sheet reference number which will be auto-generated.
Default repair checklist: The Default checklist will be displayed for all devices & device models in add/edit job sheet screen.
Product Configuration, Problem Reported By The Customer, Condition Of The Product: Pre-defined list of product configurations to be used in the add/edit of the job sheet.
Repair terms & conditions: Terms and conditions are to be displayed on the job sheet end.
Job sheet & Repair Status

Status can be added/edited from Repair -> Settings -> Status
Status fields:

Status Name: display name for status
Color: Color for identification purposes.
Sort Order: The order in which the status will be displayed.
Mark this status as complete: Any status having this checked will be assumed as completed status. Job sheet or Repair having this status will be assumed as completed.
SMS Template: Template for sending SMS with this particular status
Email Subject, Email Body: Email template for sending for this particular status
KB CloudERP reserves the right to change pricing at any time.
Free Plan offers 999 years model so if you are using more than that you might need to upgrade your plan unless we extend more. For the customers on Professional, Business & Other Existing paid plan subscriptions charges may apply if they want to add custom features.
Invoice limits for Every plan apply to both approving and sending invoices. 
Secure Cloud Storage
Worried about losing your data? Don't worry we have Bank-level security that keeps your data stored safely in the cloud. If you ever lose your data contact us right away.
Satisfaction Guarantee
Start a free 7-day trial today, no credit card is required. You can cancel anytime with a promise that you are free to provide any valuable feedback to improve the platform.
SSL Encrypted
KB CloudERP protects your personal info and your client's info with industry-standard SSL and encryption so everything is always safe and secure.
Is your offline shop suffering to manage stocks? Don't know how to run automation? Get our Cloud ERP & CRM web application now.