Choose Your Pricing Plan
We have a pricing structure for every type of business or shop that you own, feel free to choose a perfect plan to run your business smoothly.
Easy 3-Step Installation
Fill your all the personal and business details like, store locations, currency, profit percentage, tax rate, stock accounting method & more.
Start Free Forever
Select free plan if you don't want to pay for our services, you can have a minimum features, stock and invoice limit but enough to start.
Pay With QR Code
If you want to get subscription for our paid plan just complete your payment process using QR code below.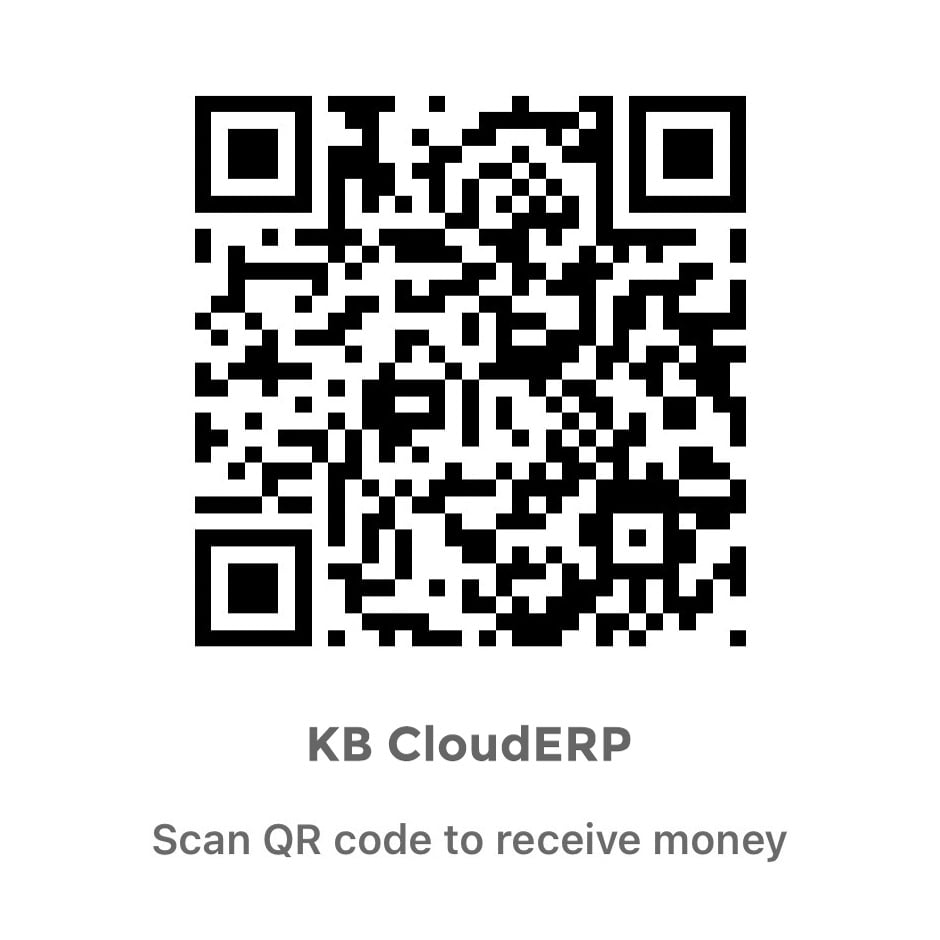 Send the screenshot of the complete payment details or receipt to contact@kbclouderp.com
Now you can access your dashboard panel and manage everything by using our cloud ERP system, Thank You!